General information
Tour Code:
Duration: 4 Days/ 3 nights
Start/ End: Chongqing/ Yichang
Tour Route: Chongqing – Yangtze River – Yichang
Tour Type: Explore and Experience
Tour Categories: Yangtze River Tours
Tour Customizable: Definitely!
Brief Itinerary
Day 1: Arrival – Chongqing (D)
Day 2: Yangtze River Cruise – Fengdu (B, L, D)
Day 3: Yangtze River Cruise – Little Three Gorges (B, L, D)
Day 4: Departure – Yichang (B)
Full Itinerary
Day 1: Chongqing Arrival (D)
Welcome to China's urban, thriving metropolis Chongqing. Free time to discover the city by yourself. Feel the distinctive combination of the fast-paced, futuristic breath as well as an unmistakable historical atmosphere.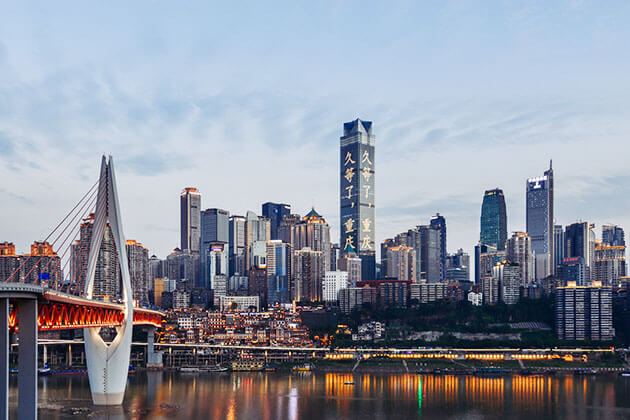 Be met by our friendly local tour guide. After warmly Chinese dinner, you will be boarding on a cruise vessel. Enjoy the chance to explore the ship which will be your "home" for the next days.
Day 2: Yangtze River Cruise – Fengdu Ghost City(B, L, D)
Wake up early with sights and sounds of the mighty Yangtze, Asia's longest river, home to history and impressive natural beauty and enjoy breakfast.
After lunch, pay a visit in Fengdu or "the Ghost City" located on the northern bank of the Yangtze. This enchanting landscape exudes through temples, bridges, and sculptures all devoted to the afterlife. Gaze over the wildlife and lush foliage on the mountainside highlighted with a multitude of statues adorning its slope. While diving into stunning scenery, remember to get a glimpse of the legend behind the name of the city.
Enjoy yourself in the welcome banquet on board and watch the glorious sights of the river.
Rest in your private cabin.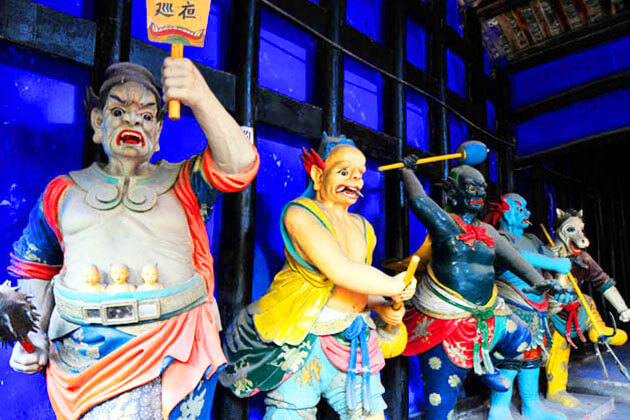 Day 3: Yangtze River Cruise – Little Three Gorges (B, L, D)
Having the first-hand look at spectacular China's Little Three Gorges after savor breakfast. When sailing gently, wait for magnificent sights unveiling at every blend, lush greenery covering the impressive cliffs, intriguing oddly-shaped rocks rising from the water and stretching along the winding riverbanks.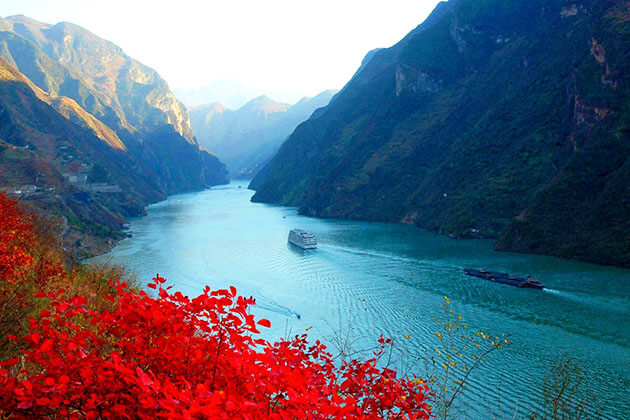 Passing by the first gorge Qutang, tourists will enter the fairytale-like atmosphere of Wu Gorge. Through mist and clouds, twelve famous peaks of White Salt Mountains continuously appear and reappear. As lunchtime is over, you can take a bamboo boat trip to watch narrow flows of Shennong Stream passing the magnificent gorges.
At the end of the day, a flavorful dinner is served. Stay overnight on board.
Day 4: Yichang Departure (B)
Fill up your energy with breakfast served on board on the final day of the trip. Today's highlight is the world's largest hydropower and most notable dam, Three Gorges Dam. Disembark and have an excursion on this monumental area. Follow your guide to Memorial Garden – a large open-air exhibition of multiple arrays of mechanical cranes and discarded feats of engineering, and take in the Huang Ling Temple- the largest ancient monument on the Three Gorges.
In the afternoon, arrive in Yichang the final destination of your 4-day, 3-night Chongqing – Yichang Yangtze River Trip. Tour ends.