China Silk Road Tours & Holiday Packages
As a road of business and having more than 2000 years of rich history and diverse culture, Silk Road is a should-not-miss destination for travel lovers. The highlights of the tour are a long series of historical towns and ruins running from Xian, through Ningxia, Gansu, Qinghai, Xinjiang, and complete with central Asia. More interestingly, immersing in the desert scenery while taking a camel ride, enjoying well-preserved Mogao Caves and hunting souvenir in the reputable Sunday Bazaar certainly leave you amazing experiences.
Our China Silk Road Tours specially designed unique tour packages to Silk Road with flexible itineraries as well as best services will never let you down. If you are looking for a unique and unforgettable vacation in China, why not take an in-depth trip to experience the best highlights including Silk Road?  Follow China Local Tours to touch the heart and soul of China under the ground of the Silk Road.
---
Things to Know Before Exploring Silk Road Tour
A trip exploring the mysterious Silk Road will be a once-of-a-lifetime experience for travel lovers. The adventure offers the visitors wonderful time tracing the footprint of the ancients, passing the marvelous sceneries, as well as soaking up in unique and diverse cultures. If you are interested in a Silk Road discovery, look through the following information for better preparation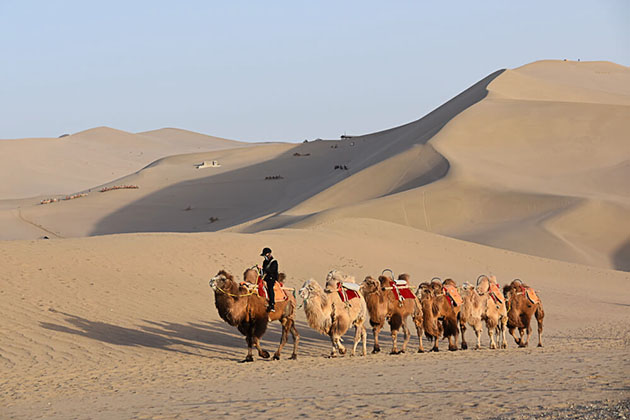 What local people speak
The tour along China Silk Road offers tourists an ample opportunity to encounter approximately 20 ethnic groups. Some of them like Uigur, Tibetian, and Mongolian speak their own language and have their own writing. Chinese is, however, the official language in the autonomous regions and can be easily used among these nationalities.
Where to stay
As the Silk Road journey stretches through various parts of China, from modern cities in central China to isolated villages and towns in the remote west, the accommodations along the route vary from high standard luxurious hotels to the simple guesthouse. High standard hotels named "Jiudian" are offered to visitors in cities like Dunhuang, Turpan, Kashgar, Urumqi, Lanzhou. Have a pleasant time with excellent conditions, all-round services provided by these safe accommodations. The price is also the most expensive. Another option to take into consideration is the cheaper "Zhaodaisuo" (Guesthouse) with simpler facilities and basic service, favored by most of the Chinese travelers. In the remote villages, the only available accommodations are simple and rough lodgings offering nothing but a quite simple room.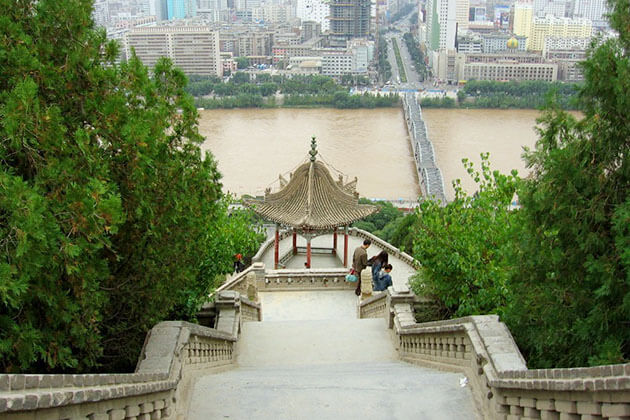 What to eat and drink
Travelers on a China Silk Road Tour will easily notice the Islamic influence on eating habits in northwest China. Night markets and small restaurants are the best places to taste local snacks. Check the sanitary appearance of the restaurant before entering and keep in mind that pork is forbidden. The ethnic groups that visitors encounter during the trip introduce various typical food and drinks of their own, too. Unlike the other parts of China, the people in northwest regions often enjoy tea with their meals or even a piece of bread. Do not miss the local drinks such as kumiss, frozen yogurt, and milk tea. For those who are more interested in traditional Chinese food, finding restaurants specializing in Sichuan, Cantonese and Beijing or Shanghai cuisine is not a problem. The restaurants also serve popular refreshments such as Coca-Cola, beer and fruit juice.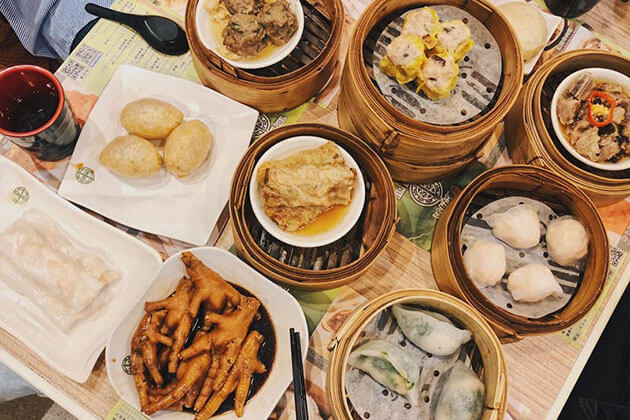 How to take transportation
Having an adventure exploring the China Silk Road is much easier today thanks to developments in tourism and transportation infrastructure. There are several options for tourists to choose from. Despite the most expensive option, the airway is the most efficient and comfortable way to travel to the main cities along the Silk Road. International airports in Xi'an and Urumqi offer frequent flights to major cities in China as well as some international destinations. All big cities inside Xinjiang are connected by Scheduled local flights. Visit the major airline agencies for flight reservations and tickets or ask the hotel to book for you. As a convenient and inexpensive mean of transportation, the train is a favorite way to travel along the Silk Road. There are trains to Urumqi from several big cities of China like Beijing, Xi'an, Lanzhou, Zhengzhou, Shanghai, and Chengdu. While regular tickets are easy to buy, sleeper's tickets can be gotten only in termini or major stations. If you are thinking of taking a long journey by trains, prepare enough food and drinks to cover the whole trip, and remember to carry toiletry items like towel, toothbrush, toilet paper, etc. which cannot be bought on the train. A bus ride is a budget-friendly suggestion for the Silk Road trip but requiring a long travel time. For active travelers, a three-day drive on the bus from Urumqi to Kashgar with two overnights in Korla and Aksu is a wonderful opportunity for admiring the magnificent sceneries of Heavenly Mountains and oasis towns along the northern rim of the Taklamakan Desert. Moreover, some travel agencies and hotels offer cars or mini-vans, which can take the tourists to sites far from the cities or town inaccessible by other means.
Culture Considerations
Stay away from sensitive topics like regions and the politics in Xinjiang, where sixty percent of the total population are minorities with the primary belief system being Muslim. Show respect to their customs and follow the tour guide's advice in a visit to a local family or when entering a mosque. Women should wear long-sleeved clothes in religious sites and might not be allowed to enter mosques at certain times. Taking photos is forbidden at some attractions too.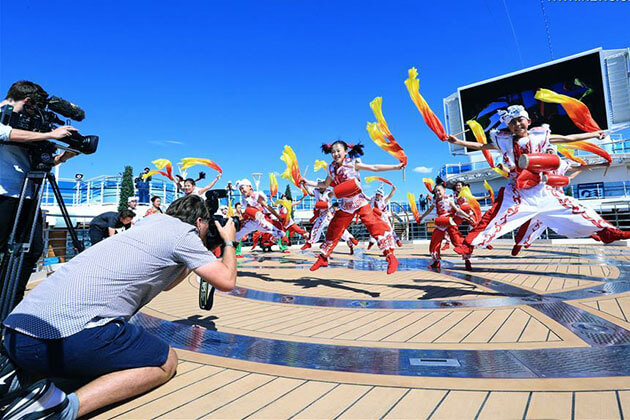 Money Safety
In general, China is a safe destination for traveling. However, for a nice and happy trip, be aware to protect your money wisely. Pocket-picking is not uncommon in crowded areas like bazaars, bus and train stations. Leave your valuables in the safe at hotels and wear a money belt inside your clothing is good prevention against the thief.