China Family Tours & Holiday Packages
Nothing is as much fun as a memorable family trip. We know that every journey is a precious experience for you to discover and explore the real world, therefore, we specially tailor-made China family tours to bring your family to China from the centuries-old historical sites like marvelous Great Wall, Forbidden City, Terracotta Warriors to the booming civilization and culture of the modern city. More interestingly, there is a limitless number of things to do, see and experience in the beautiful country such as cruising on the picturesque Li River, learning Kongfu with monks in the Shaolin Temple or visiting panda in their hometown. All of the amazing things are a truly inspirational experience for every family members.
China Local Tours is proud of as a reputable tour company developing wonderful tours to China. We have been carefully selected activities for children and adults according to your specific requirements and preferences of the whole family in mind to make sure you enjoy a wonderful time with your kids while discovering the beauty of China. Let's enjoy a private family vacation in China, to learn, to discover authentic experiences and treasure memory that your whole family can only have in China!
---
Best Destinations for China Family Tour: Kids-Friendly Places
China is fascinating for family vacations. The country can appeal to family members of all ages, both parents and kids with the marvelous natural sceneries throughout the vast sprawling land, the profound and splendid culture as well as the variety of entertainment in the urban thriving cities. Setting your foot in the Middle Kingdom and be ready to experience, discover, learn and above all create the unforgettable memory with your beloved people. Yet, before that, spend times looking over these following best China Family tour destinations.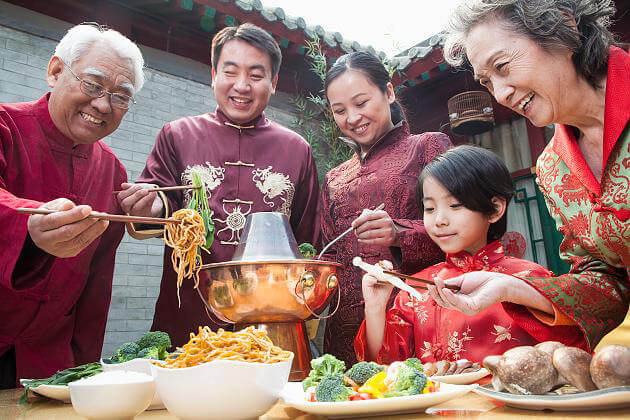 Beijing
The capital of Beijing is undoubtedly is one the top of the list. It is one of the best destinations for your family and kids to explore the culture and history of China. Beyond witnessing closely Beijing's highlighted sites it will be exciting to take in various activities in these attractions such as having fun with Toboggan ride on the Great Wall, boating in the Summer Palace, flying kites in the Temple of Heaven, taking a rickshaw ride through Hutongs and joining a calligraphy class in the visit to a local family. Besides, your children might be interested in a learning opportunity of wildlife and the marine world in Beijing Zoo, Beijing Ocean Parks, Beijing World Park as well.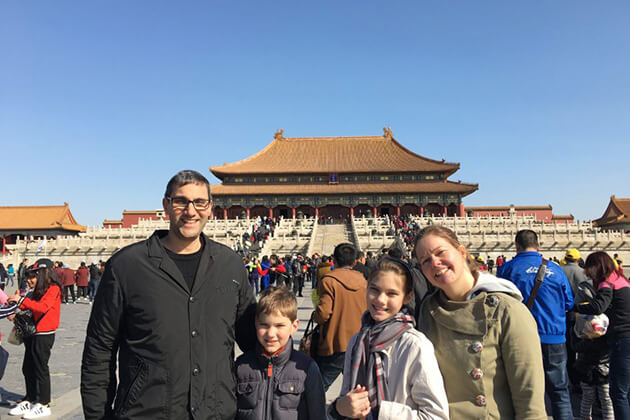 Xian
The ancient city Xian is global-renowned for the incredible collection of Terracotta Army and many classic landmark attractions such as the Ancient City Wall, Big Wild Goose Pagoda. Not only visiting and gaining the insights into history, but the tour also brings your family, especially your kids the fun experiences. All family members can have enjoyable moments by making the miniature terracotta soldiers by their own hands, learning about the Chinese art of paper cutting, dressing in Hanfu – the traditional clothes of Han Chinese people, cycling on the Ancient Wall, making the dumplings and savoring a meal with locals.
Shanghai
If you are looking for modern China, Shanghai is the best place to go. In this metropolis, your family has the opportunity to experience the top-class accommodation, diverse cuisine, convenient transportation, and soak up in the prosperous atmosphere in the Jinmao Tower, Nanjing Road. Beneath the hustle and bustle, the charms of Shanghai are historical stories hidden among the uprising buildings, as well as the unique customs. You and your family should not miss a leisure walk along the Bund, an exploration to marvelous Yu Garden and the Old French Concession. Besides, there are a lot of places in Shanghai for your kids to explore, including the Shanghai Disneyland Park, Shanghai Natural Wild Insect Kingdom, Shanghai's 3D Magic Fun House, and Shanghai Circus World.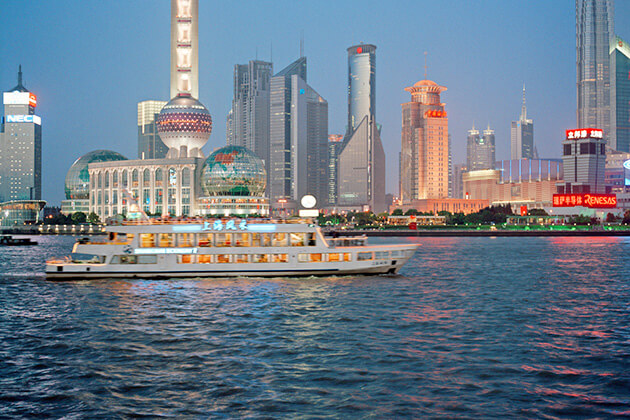 Chengdu
Known as the hometown of lovely giant pandas, Chengdu is china's best destination for visiting the cuddly animals. Beyond watching the black and white bears play in the enclosures, your kids will be more excited to join the volunteer program and experience one day working as the panda keepers. Moreover, you should not miss the chance to enjoy the Sichuan Cuisine and explore the leisure living style in Chengdu with your family. The tour can extend with a visit to the most beautiful waterscape in China- Jiuzhaigou valley.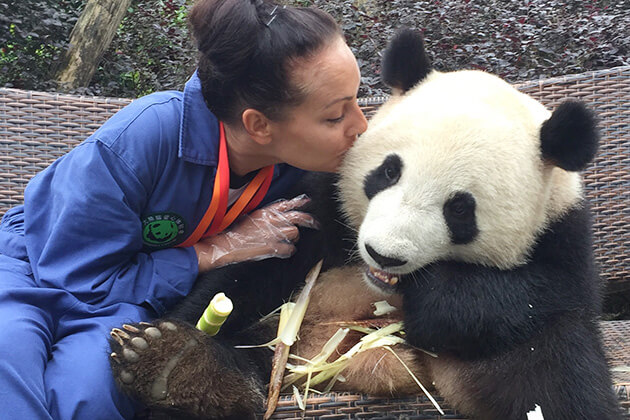 Hong Kong
Hong Kong is a perfect destination for your China family tour. It is a safe, clean and modern city where the East and West perfectly blend. You and other family members will have a fascinating time sailing to explore the peaceful fishing village, riding the tram up Victoria Peak to admire the spectacular bird's eye view of the city. More specially, your kids can enjoy great fun with cartoon characters in Hong Kong Disney Land.
Luoyang
Have a once-of-a-lifetime experience of Chinese Kungfu with your family in Luoyang. The Shaolin Temple in Dengfeng is the place to watch and study the best Kungfu in China. An astonishing Kungfu performance and a Shaolin Kungfu class will be a great memory of all family members, especially your kids. Besides, a visit to the Longmen Grottoes- an educational UNESCO World Heritage Site and White Horse Temple in Luoyang offers a wonderful chance to in-depth explore about the Buddhist culture.
Guilin
Have a leisure time with your family in the picturesque Guilin. The magnificent natural sceneries of karst landscapes, beautiful rivers and lakes nestled by verdant hills can mesmerize family members of all ages. Give your kids a stunning experience away from iPads and smartphones by cycling across the peaceful Yangshuo, hiking Longsheng's rice terraces, and taking a cruise trip along the Li River. Have more fun with a Chinese cooking class and some farming activities.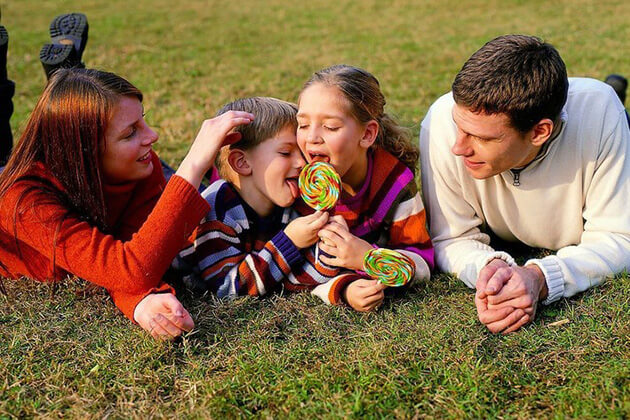 Tips for China Family Tours with Kids
As a wonderful destination for both children and adults to immerse, China is decidedly a good choice to spend your time with your little angles. The vast country provides tons of meaningful and exciting experiences that keep your kids entertained during the trip. Traveling with kids in a country with the sheer size and population, however, needs the special preparation to run smoothly. For your reference, find below some useful tips for family travel with kids in China.
Tip 1: Always Have Plan B Ready
Be flexible is very important for a China family tour. When your children are suffering from jetlag, not coping with oriental cuisine or itinerary, you will be thankful for having prepared a back-up plan. Kids would rather have fun and enjoyable activities than explore Chinese culture and history. Also, you should give them some free time to play, learn new things or simply relax or sleep.
Tip 2: Keep Your Kids Busy
During the trip, parents can prepare some snacks, chocolates, cookies for children in case they go hungry, give them their favorite toys, coloring books, or your iPad to prevent them from getting bored on a long-distance journey like on a train or an airplane. While your children immerse themselves in their own activities, you will enjoy leisure time to read or relax.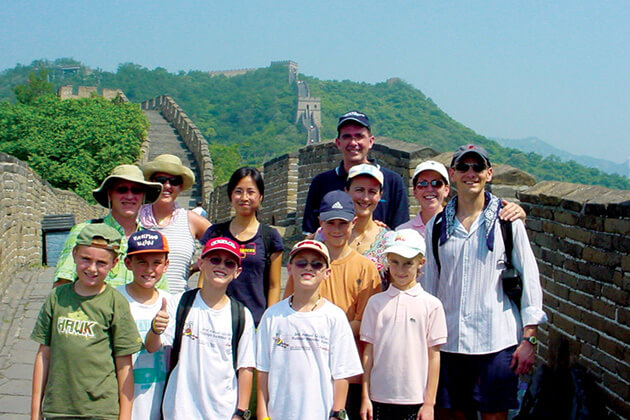 Tip 3: Bring Medication
As the many pharmacy staff in China do not speak English, it is best to have medicine for potential cold, fever, food poisoning, etc. in your luggage to China. It never harms to be well prepared.
Tip 4: Be Cautious in the Crowds
It can be generally said China is a safe destination for families with kids to travel. However, you should take higher caution in crowded places like Shanghai Disneyland, where you can easily lose sight of your kids.