One of the very first things to take into consideration before setting your foot in any other countries in the world is getting a visa and there is no exception for tourists on China local tours. If you are looking for taking a trip to China and wondering about the visa procedure, take a glance at the following essential information covering everything you possibly want to know about China Tourist Visa or so-called L visa.
China Visa Exemption Policy
The China visa-free policy applies to mainly 10 groups of people including international flight, ship, or train passengers directly transiting through the mainland of China and staying for less than 24 hours; passport holders of 53 countries and regions granted with 72-hour or 144-hour visa-free transit; tourists joining group tours organized by the local agencies to specific destinations as Hainan, Guangdong; as well as the holders of Japanese, Singaporean, Qatari and Bruneian passports, or Chinese Alien Residence Permit.
China Tourist Visa
Except for it, most tourists entering the Middle Kingdom must get China tourist visas which allow them to travel freely in most parts of the country. To apply for L visa, passports, application forms, documents showing the itinerary or the invitation letter from China are essential.
In general, an L visa will allow a tourist to get a single entry to China and stay for 30 days. Citizens of the United Kingdom, the United States of America, Canada, and Argentina can obtain a 10-year tourist visa with multiple entries.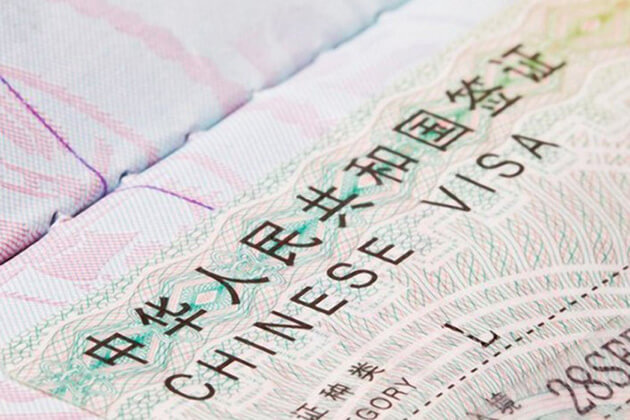 Getting visa will be trouble-free if you join an organized group tour to China. Submitting your details to the travel agency and let them take care of the remainder without any further concerns. In this case, you might not get an individual visa on your passport but having your name on a group tour visa instead.
On the other hand, for traveling independently, you will have to handle passport affairs by yourself. It will be easier to follow these guidelines bellows.
Preparing the China Tourist Requirements and Essential Documents
In application to an L visa, make a good preparation of the following documents:
1. A passport which is valid for at least 6 months with two or more available blank pages accompanies with a photocopy of your passport's data page.
2. One accurately fulfilled China Tourist Visa Application Form. Every column of the application form should be filled in, write N/A where is not applicable. The application might be delayed or refused if the form is not completed truthfully and legibly.
3. A recent color photo of passport size with the white background attached to the application form.
4. The documents showing the itinerary including the proof of round trip ticket booking and accommodation reservation or an invitation letter from China issued by the inviter with the following information: applicants' and inviter's details and the visiting plan.
5. Other supporting documents:
+ The proof of legal stay or residence status for those not applying in their country of citizenship.
+ A certification letter from the employer of the applicants containing: name and contact of the employer, the income statement or an original copy of the recent 6-month bank statement of the applicant.
+ Tibet Travel Permit granted from Tourist Bureau of Tibet Autonomous Region through agencies for those intending to visit Tibet.
Applying for the China Tourist Visa
Well prepare of all these essential documents, you are now ready to apply for an L visa. Submit the application in-person to a Chinese embassy, consulate, Chinese diplomatic missions or Chinese Visa Application Service Center (CVASC)located in your country. Entrust a travel or visa agency to act on behalf of you in case you cannot go personally. Applying by mail is not accepted and most Chinese embassies or consulates will refuse the applications. Travelers can apply by post in the countries with CVASC or submit online via websites of CVASC.
Normally, it takes 3-4 days to get a China tourist visa. You can charge an additional fee from USD 20-30 for express service of 2-3 days or the same-day service.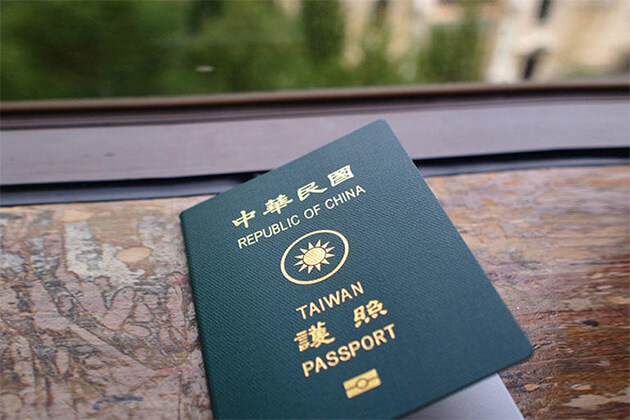 The cost of making a China tourist visa varies depending on nations and the number of the entries. In Pakistan, Maldives, Bulgaria, Bosnia-Herzegovina, Slovakia, and Micronesia, citizens can get the visa for free but have to pay for other services like express service, rush service, or mail service. The fee in the major countries can be listed as USD 140 for US citizens, CAD 142 for Canadian citizens, GBP 151 for the UK citizens, etc.
China Tourist Visa Extension
If you need to stay in China over the allowed stay duration on your tourist visa, apply for a visa extension at local Exit and Entry Administration of China seven days before the date your visa expires. The applicant is required to submit a passport, a visa application with a recent color photo attached, a registration of temporary residence, as well as travel itinerary. As the application is approved, the traveler will get an extended stay which does not exceed the original stay duration on his or her visa.