The outbreak of a new coronavirus in China at the end of 2019 has drawn international attention. This epidemic stirs panic that the world maybe once again faces another SARS-like epidemic. The following is handy information to any visitors who are in China or intend to travel to China. Let's see how it may impact any upcoming travel.
What Exactly is The Coronavirus in China?
It is judged as a novel coronavirus by The Center for Disease Control and Prevention (CDC) in other words, a virus that has not been previously identified. It is supposed that the exact source of the outbreak was from Wuhan, China (the capital of the central Hubei province). As officials say, the origin of this virus initially was from animals, then it has been spreading from infected persons to persons (when they cough or sneeze, and other persons stay nearby).
Coronavirus belongs to a large family of viruses that cause respiratory illnesses. At the very first stages, some coronaviruses just cause symptoms like the common cold, while other coronaviruses can cause severe illness, the same to Severe Acute Respiratory Syndrome Coronavirus (SARS-CoV) or MERS-CoV. However, one thing for sure is that this new virus isn't SARS, though it also began in China.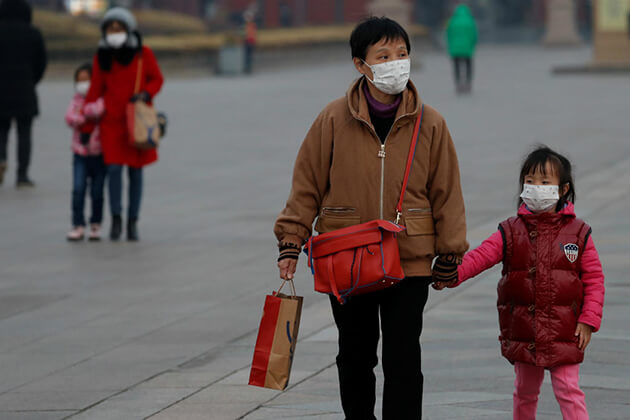 How Dangerous is This New Virus?
Researchers are attempting to understand the symptoms of the coronavirus, ranging from mild, cold, to severe. It is estimated that about 20 percent of confirmed cases have become severe (WHO). Lately, the fatality rate of the coronavirus is 2 percent, and the situation could continue to change as the outbreak progresses. The fatality rate for the coronavirus was about 2% of the people confirmed to be infected, whereas about 10% of the people infected with SARS died. Many of those who died in this outbreak were elderly or had illnesses like health issues, heart disease, hypertension, and diabetes.
How Fast is The Virus Spreading?
The situation surrounding the outbreak has become intense rapidly. At present there are more than 6,000 reported cases in over 20 countries including the U.S. Researchers are still working hard to find out the causes and ways of this fast transmission. The WHO reported that there are some stages of being infected: get sick (from wild animals, infected persons), pass the virus to another person, later those persons pass it to another person. Citizens in three countries outside of China including Germany, Japan, and Vietnam were infected with the coronavirus. When infected individuals sneeze or cough, they accidentally transmit the virus to other people who are in very close contact with these sick persons.
The WHO states that each sick person can infect around 1.4 and 2.5 other people on average, although this is an initial estimate. While other teams of researchers report that the number can be around two or three people.
Those numbers represent how well an infection may be able to spread. The potentially spreadable index of SARS was between two and five. However, mentioning that doesn't mean each sick person infects that a certain number of people; the government of China and other countries have been taking necessary actions such as quarantines and other measures to control outbreaks of a virus and bring down the number of infected people.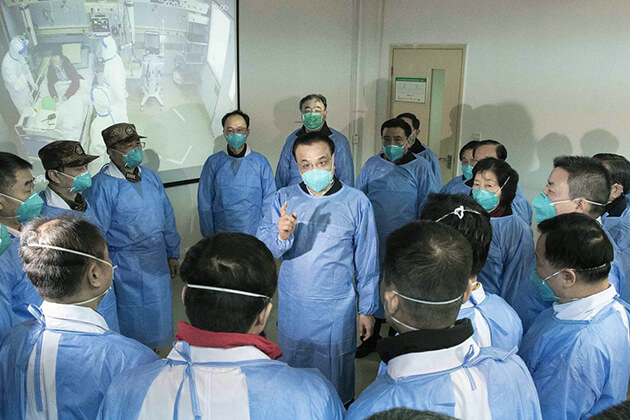 Where Has The Virus Been Diagnosed?
The majority of the 6,065 confirmed cases are citizens living in China, with more than half of them are residing in the central province of Hubei. Over 170 deaths count to present all have been in China. Some confirmed cases have been reported throughout Asia (so far, there are less than 15 cases per country in Thailand, Hong Kong, Taiwan, Japan, Singapore, South Korea, Malaysia, Nepal, Vietnam, Cambodia, and Macau). There are also some confirmed cases in Europe (France and Germany), Australia, in the Middle East (the United Arab Emirates), and North America (the U.S, Canada).
As reported the disease may spread in several places outside of mainland China including Taiwan, Germany, Japan, and Vietnam.
CDC gives the warning when traveling to the impacted areas of China, the warning level three travel to encourage travelers to avoid nonessential travel to the Hubei province.
Places of Coronavirus Impaction in China
Which Airports and Flights Are Impacted?
Of course, the very first airport that needs to be lockdown was the Wuhan airport, which means all flights in and out have been suspended. Besides, long-distance bus services into most major Chinese cities, including Shanghai and Beijing, have been halted. Hong Kong has also suspended train services, canceled 50 percent of flights, and temporarily rejected tourist visas for many mainland Chinese tourists to restrict travel from mainland China into the territory. These restrictions go into effect Thursday, January 30.
United Airlines was the first U.S. airline to manage its flight schedule, suspend flights between the U.S and the cities of Shanghai, Beijing, and Hong Kong from February 1 to February 8. Many trips have been affected, and those who purchased flights over a week ago are being offered full refunds. American Airlines followed suit shortly after, canceling flights from Los Angeles to Beijing and Shanghai from February 9 through March 27, though it will continue to operate flights to Hong Kong during that period.
Some other international airlines including British, Indonesian, Hong Kong and South Korea have completely suspended flights to China. Besides, all airlines in the world scale have announced that their customers will be allowed to rebook flights without change fees.
Which Tourists Attractions Have Been Impacted?
As the quick virus transmission in China, several places popular tourist attractions around the country were restricted for a few weeks (since Lunar New Year), namely Beijing, Shanghai, Hongkong, …). To be more specific, the National Museum of China, the Yonghe Lama Temple, Prince Gong's Mansion, and the Forbidden City in Beijing have been closed. The Shanghai Disney Resort is shut down and Hong Kong Disneyland Park as well. The UNESCO World Heritage site: the West Lake in Hangzhou is closed. Although Tibet has not had any which has cases of coronavirus, this place still temporarily closed all tourist sites.
In general, most of the business chains in the Hubei province including local shops, movie theatres, and McDonald's locations have suspended.
How The Government of China Step Back The Coronavirus
So far, the most attention-grabbing method to respond to the outbreak of coronavirus in 2019 has been quarantine, which is known as mandatory movement limitation with those who have the potential of being exposed.
On January 23, civil officers imposed travel restrictions in three cities including Wuhan, Huanggang, and Ezhou, although this can affect 20 million people. Only a few days after that, the quarantine was adopted to other provinces and cities, which impacts 50 million people in China. the government of China ordered public transport to be suspended, flights canceled, inter-province bus services stopped.
This was such bad new to Chinese citizens when they enjoy holidays. President of China announced that his government required travel agencies to cancel tours for Chinese citizens inside China and overseas.
Up to now, quarantine seems to be an effective measure of China in controlling the spread of the virus.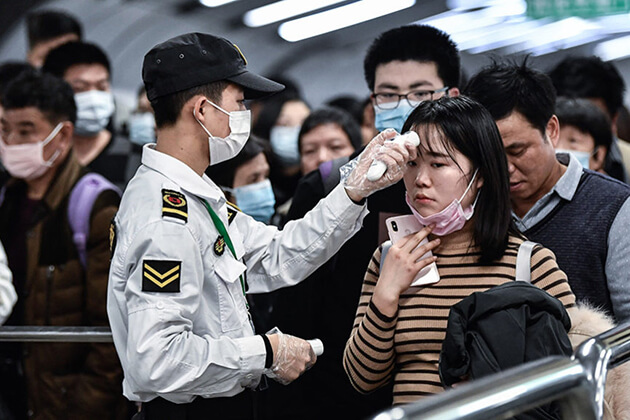 Useful Tips for Travellers in or Are Heading to China
What if I'm Traveling to An Affected Area?
Should you have a booked trip to China, spend your time having a thorough look at your airline, hotel, and tour operator to know exactly how your trip may be impacted. In some cases, be prepared for unexpected delays and longer travel times due to checking, quarantine in transportation hubs. Those travellers already sick with cold or flu are recommended to avoid any travel to China. the people who have symptoms of being sick will be tested or quarantined.
To healthy people, if you travel to China these days, please take precautions against respiratory and other illnesses, and reach out to medical centers as soon as possible whenever you feel sick.
During Your Trip
+ You had better stay far away from high-risk areas like farms, live animal markets, …
+ Avoid contact with animals (both alive and dead), especially wild animals.
+ Be sure that you eat well-done food of animal products.
+ Minimize time spent in large crowds or crowded areas.
+ Avoid contact with sick people, especially those who display the symptoms of fever, cough, or difficulty breathing.
+ Get to learn the local situation, follow local public health advice, and know the nearest medical center in case of getting sick.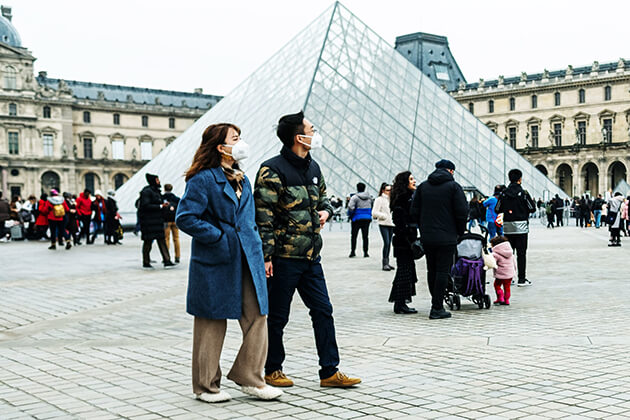 Other Health Precautions
Wash your hands:
Often wash your hands with soap in warm water for at least 20 seconds. It appears to be a good idea to always take some alcohol-based hand sanitizer with you along your travel, but only use them when soap and water are not available.
Practice proper cough and sneeze etiquette:
Cover your mouth and nose with your arm whenever you cough or sneeze, so that we can reduce the spread of germs.
If you use a tissue instead, remember to dispose of it right after that and wash your hands carefully.
The CDC recommends that travelers to China wear N95 masks. It is confirmed that this type of respirator mask that fits closely to the face and filters out small particles from the air. In some cases like children, people with lung issues, this medical mask seems to do not work well because of breathing issues.
Monitor your health:
If you feel sick while you are traveling or when you return, you are recommended to avoid contacting with others except for health care professionals. Call them ahead and describe your symptoms; places of recent traveling or living; direct contact with animals or not; close contact with a sick person.
In conclusion, travelers are suggested to avoid any nonessential visit to China at this time and if you have to travel because of force majeure, please be aware of essential hygiene for yourselves and other people.