China is one of the most enchanting countries in the world to visit with a variety of tourist attractions and numerous amazing things to see and do. Join China tour package, tourists will immerse themselves in the magnificent natural scenery, impressive ancient places, unique profound culture, and a wide range of entertainment. The following is the guide for most attractive sights and best recommended activities in China's popular destinations.
Beijing – A Must-see Destination in China 
Beijing, the heart of the country, is a historical and cultural hub where the ancient beauty blend with modern development. If once step foot into this cosmopolitan city, tourists should not miss the majestic sights of the Great Wall- the world's longest wall built with ancient Chinese's wisdom and excellent architectural creativity as well as Forbidden City- the imperial palace for 24 Chinese emperors since the 14th century. Every year, these two places welcome millions of visitors including national leaders and celebrities.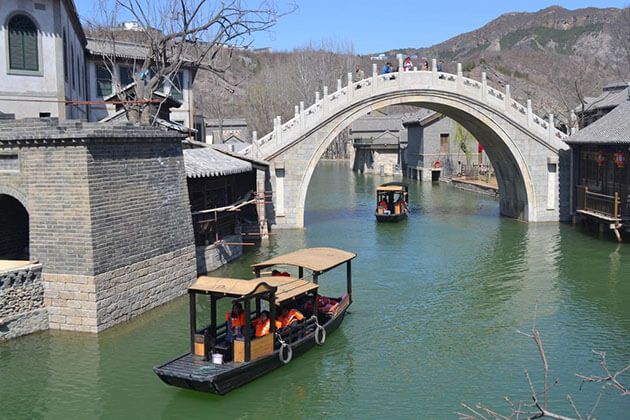 Best things to do in Beijing
• Climb the Great Wall as the well-known quote of Chairman Mao goes "he who has not been to the Great Wall is not a true man"
• Visit the Forbidden City and Tiananmen Square
• Get on a time-machine back to old Beijing in Hutong (narrow alleyway) with traditional architectures.
• Relish authentic mouthwatering Peking Roast Duck
Xi'an
The 3000-year-old city, Xi'an is the cradle of Chinese civilization and the start of the worldwide famous Silk Road. It is a must-have destination in any travel list of visitors to China. And when in Xi'an, the Terracotta Army is unmissable. Built by the first emperor of the kingdom, Emperor Qin as his underground palace, this incredible ancient wonder plays an important role in unveiling the mystery of Imperial Burial Culture.
Best things to do in Xi'an
• Visit the fantastic Terracotta Warriors Museum.
• Get on a bike trip on Xi'an Ancient city wall and enjoy the view of the city.
• Roam around Muslim Street and grab a bite of delicious and flavorful local Chinese dishes. Remember to empty your stomach.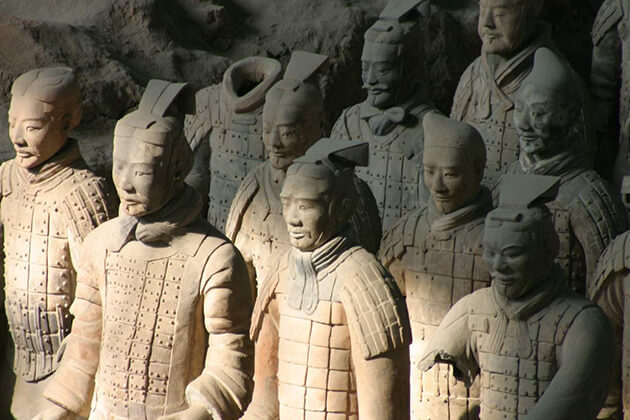 Shanghai – Things to Do & See in China
Unlike other destinations scoring in tourists' eyes with ancient imperial sites, Shanghai features more modern beauty with impressive skyscrapers, the vital and prosperous atmosphere. Your trip to this metropolitan city will not be fulfilled if you have not been to the Bund. Stretching along the bank of Huangpu River with many buildings of various architectural styles lining, the Bund is the museum recording one historic part of Shanghai. At night, colorful lights from skylines illuminating reflect into the river, which makes the Bund a marvelous sight.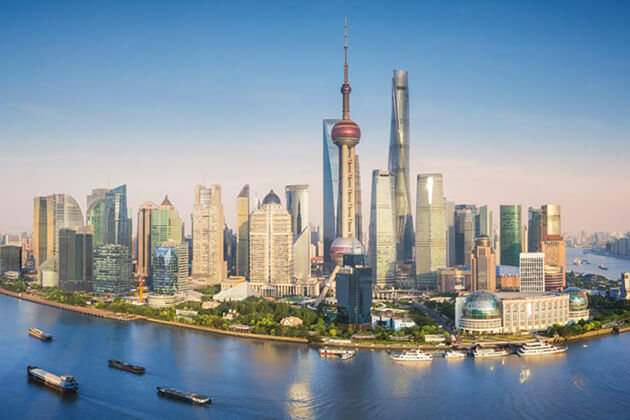 Best things to do in Shanghai
• Walkthrough the Bund promenade and get lost in the historical building cluster.
• Have a cruise trip along Huangpu River and admire the beautiful contrast of the classical buildings and modern skyscraper on two sides.
• Go shopping at Nanjing street lit up by gleaming shops, malls, hotels, and offices.
• Get on the top of China's highest building, Shanghai Tower and have the bird's eye view of the whole city.
Guilin
There is a Chinese proverb that goes: "East to west, Guilin's scenery is the best." It might be a little exaggeration, but magnificent views of the water, the maze of mountains and fantastic karst landscape are truly fairyland on earth. Come to Guilin and enjoy the fresh air and peaceful countryside atmosphere and left the hustle modern life behind. The top highlighted sight in Guilin is the breathtaking Li River and the Longji Rice Terrace attracting too many visitors and photographers.
Best things to do in Guilin
• Get a boat trip along Li River and admire the enchanting view.
• Take amazing pictures of Longji Rice Terrace.
• Visit the Reed Flute Cave to see the impressive stalactites and stalagmites.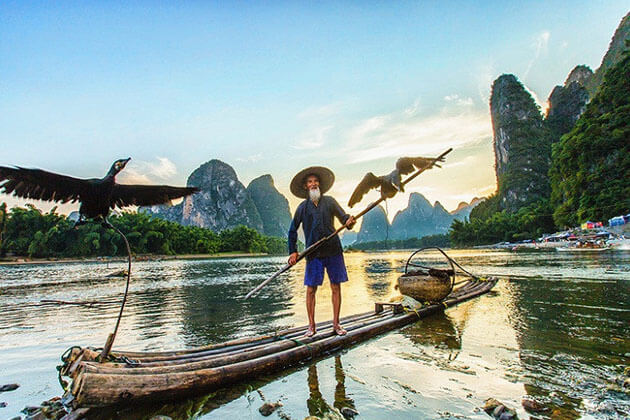 Hong Kong
Hong Kong is Asia's most energetic city and one of the world's busiest harbors. In Hong Kong, there is perfect harmony between the Western and Eastern values as well as the ancient and modern beauty. When setting your foot in this city, taking a bird's eye view of Hong Kong and Victoria Harbor from Victoria Peak is a must. Day or night, it is fantastic to see numerous skylines stretching out from the harbor to mainland China and perhaps the island in the South China Sea in clear day. The scene even turns extremely gorgeous when the colorful lights from buildings are all lit up and gleaming.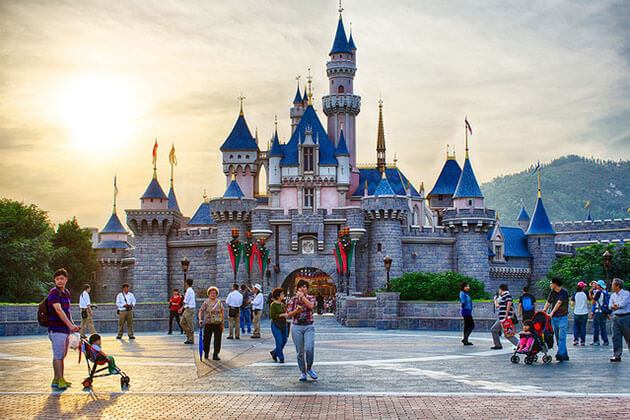 Best things to do in Hong Kong
• Get on Tram to Victoria Peak- the highest point in Hong Kong
• Enjoy Hong Kong cuisine, fresh seafood, Dim Sum at local restaurants
• Conquer at Hong Kong's popular street markets: Mong Kok Tung Choi Street and Temple Street.
Chengdu – Best Place to Visit in China 
Located in Sichuan province, Chengdu not only plays an important role in Chinese history throughout 5000 years but also is a major industrial city of Southwest China. This place attracts tourists with cultural values to explore, various activities to relax, and noticeably the cute giant panda. Although panda can be caught in many zoos in China, Chengdu is the best place to see this lovely animal. Tourists even have the opportunities to watch the baby pandas in the autumn.
Best things to do in Chengdu
• Watch the lovely Pandas
• Immerse yourself in the stunning shows of Sichuan Opera
• Explore the Buddhism culture and rest your soul in the natural scenic sights.
• Enjoy special Chengdu hot pot.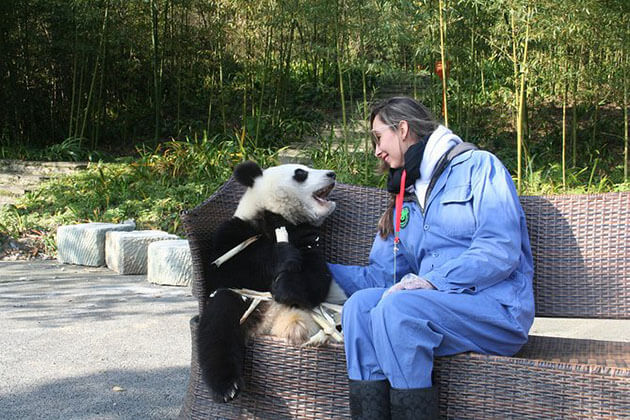 Huangshan
Owning the most marvelous mountainous view in china, Huangshan is undoubtedly an attractive destination to all travelers to China. The Yellow Mountain amazes visitors with unique views of spectacular waterfalls, oddly-shaped pine trees, bizarre rock, and the sea of clouds. The beautiful scenes have inspired numerous works of art, poems, paintings and been the reasons making Huangshan a UNESCO World Heritage Site. Each season, the mountain wears a distinctive coat: joyful scene of spring with greenery and flower blossoms, the splendid sunlight of summer sky, glorious view of trees changing color in fall and the endless white blanket in winter, waiting for tourists.
Best things to do in Huangshan
• Conquer the Huangshan Mount for the breathtaking natural sights
• Explore China's ancient culture and arts in picturesque Xidi and Hongcun Village located at Huangshan foot.
Hangzhou
The Chinese often say "Born in Suzhou, live in Hangzhou, eat in Guangzhou and die in Liuzhou". Undoubtedly, Hangzhou is the heaven on earth that you will not regret visiting. Tourists are never disappointed by its beauty with green mountains, gently flowing river, picturesque landscapes. When coming to Hangzhou, West Lake is the most highlighted place to visit. Owning ancient beauty, this cultural and historical hub is recognized as the World's Heritage in 2011 by UNESCO. The lake has a magnificent look of emerald river, red leaves in fall, and submerge in the white blanket in winter. West Lake also witnessed the moving and romantic Chinese myth about the love between a man and a beautiful white snake.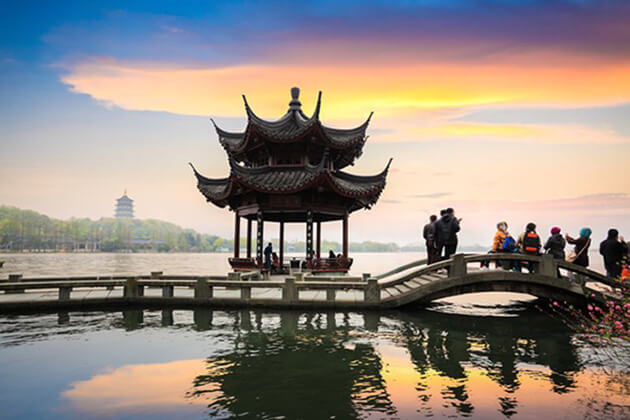 Best things to do in Hangzhou
• Lost in West Lake fairyland
• Explore the old life of Hangzhou in Qinghefang Old Street
• Learn about and experience authentic Hangzhou's Longjing tea- the best China's tea
• Have a look at delicate Hangzhou's silk and buy some for souvenirs.
Zhangjiajie
Famous for distinctive beauty, tourists should not miss Zhangjiajie in their China tours. Among its attractions, Zhangjiajie National Forest Park is worth the name "Pandora on Earth". Located in the Northwest of Hunan, between the rising area of Yunnan and Guizhou's highland and lower part of Dongting Lake, the special geographic position results in wonderland's landscape, straight-shaped pillar rocks, impressive high cliffs submerged in the cloud, dense forest, etc. As the spectacular giant pillars in the park are the inspiration for Hallelujah Mountain in Avatar, the place has become more popular with travel lovers.
Best things to do in Zhangjiajie
• Visit Zhangjiajie National Forest
• Have one-of-a-time experience in the world's longest and highest glass bridge – Zhangjiajie Grand Canyon
• Explore the Yellow Dragon Cave- a World Natural Heritage Site.
Tibet
Often referred to as the Roof of the world, Tibet is famous for the pure natural scenes and mystical culture. Tourists will be attracted by the crystal sky, clear lakes and colorful flags waving in the air and various cultural activities. The top highlight of Tibet to see is the Potala Palace. It is a majestic complex of red and white buildings standing on Marpori Hill, one of three main hills of Lhasa. The palace is a masterpiece of Tibetan architecture at a high level of ornamentation and harmony. Also, it is the iconic image of this land, the heart of Buddhism, and a wonderful place to discover Tibetan history, culture, and art.
Best things to do in Tibet
• Visit the Potala Palace
• Walk on Barkhor Street, a busy shopping street selling unique Tibet souvenirs.
• Come to admire the breathtaking scenery of Yamdork Lake
• Have unique experience on the world's tallest mountain- Everest Mount