The rich and diverse culture results in numerous products and souvenirs exclusively in China. The best souvenirs are full of Chinese characteristics and easily like painting, tea, silk, calligraphy and much more. If you are planning for a China tour and looking for lovely gifts to take home for family and friends, you should spend time on reading recommendations following to pick up unique souvenirs or handicrafts and where to buy them and tips for better purchase.
Best Gifts to Buy in China
Scrolling Paintings and Calligraphy
The most profound area in Chinese artistic tradition is Chinese painting and calligraphy.
Paintings in China are created with black ink or colorful pigments, describing the beauty of harmony between nature and human beings. They are scrolling paintings and not put in frames like in western countries. The works by an "authentic" Chinese artist that you buy as souvenirs will be definitely one-of-the-kind decorations.
Calligraphy is undoubtedly such an awesome thing to bring after your trip to China. Chinese calligraphy is famous all over the world. You can ask the calligrapher to paint wishes like Success, Happiness, Luckiness, etc. As gifts to your friends and relatives or maybe your Chinese name, which will be very interesting.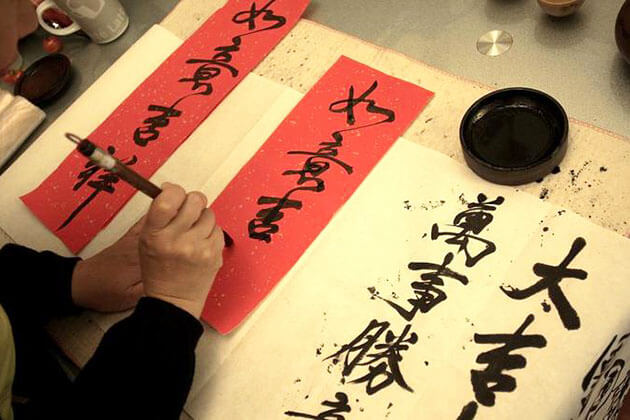 Chinese Cloisonné
When it comes to China, you should not miss this beautiful Chinese cloisonné enamelware. You will find that kind of product throughout China, varying in shapes such as vases, plates, decorations, bracelets, earrings, trinkets, etc. but sharing the eye-catching appearances with magnificent colors and creative designs. These will be such cool souvenirs that make your friends and relatives say Wow.
Chinese Handicrafts
It is believed that Chinese craftsmen have the most capable hands. Therefore, handicraft is one of the most special and valued heritage of Chinese ancient culture. There are many interesting things to buy, such as embroidery paintings, papercutting, woodcarvings, etc. The exquisite and sophisticated look of these products can easily amaze anyone receiving them.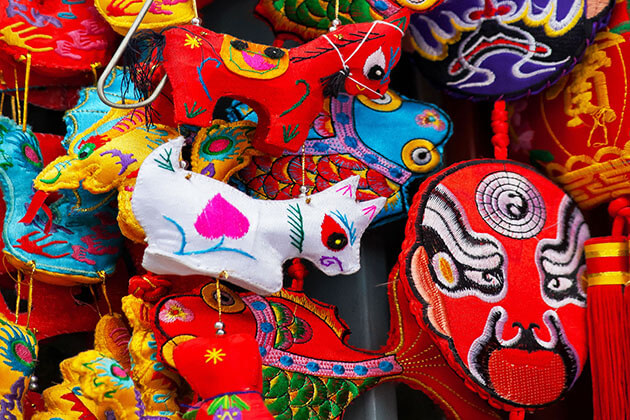 Silk
China is also known for silk. Once mentioning "Silk Road", it immediately comes to the image of China. This product previously used by the royal only is now popular throughout the country. Made by the skillful and elaborate hands, this premium fabric is loved by the female in China and abroad as well. If you want an amazing gift for the women you love, find the best silk in Suzhou, Sichuan, Hangzhou, or Dandong.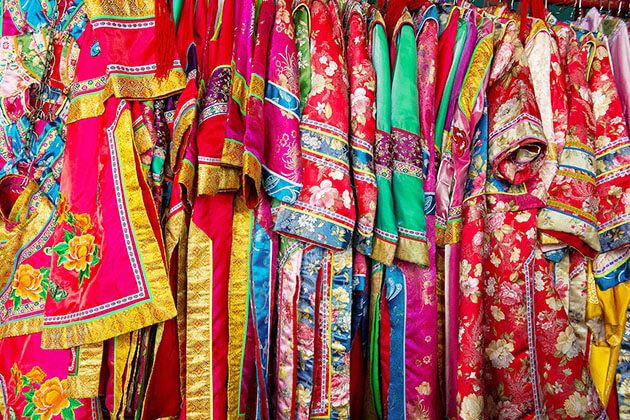 Tea
Do you know that China is the birthplace of tea? China is the area where people first found out the way of converting tea leaves into a delicious and healthy drink – tea. The importance of tea in Chinese lifestyle can be seen through the proverb, which says: Rather go without salt for three days than without tea for a single day.
There are 5 types of tea in China: Black Dragon Brown (Oolong) Tea, Green Tea, Black Tea, pressed tea and tea flower. Some famous tea brandings can be named as West Lake's Longjing (Dragon Well) Tea, Guangxi's Liubao Tea, Fujian's Tieguanyin (Iron Goddess) Tea, etc. if you have a chance to visit China, spend time enjoying a cup of tea and then buy some Chinese tea as gift for a tea-lover you know.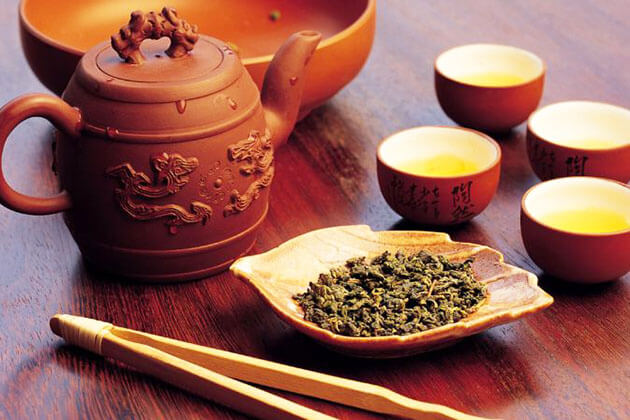 Where to Buy Chinese Souvenirs
If you do make up your mind on which souvenirs to buy, where should you search for them? Where is trustworthy?
Come to famous brands which are recognized as the reliable providers of the product you want to purchase. In this case, the quality of products is already checked and you can avoid the threat of being cheated by fake ones. For example, to get the authentic Guangzhou silk, have a look at DA Li Fa or Wensli. The price, however, can be high.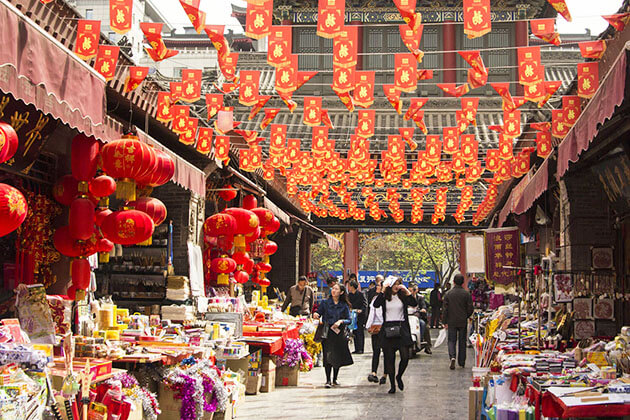 Conquer in shopping streets in China: The streets are so-called shopping heavens in China. They are always busy and crowded with such a vast amount of goods waiting for the transaction. You can find everything you need there but remember to bargain. The best shopping streets to conquer are Beijing – Wangfujing Street, Shanghai – Nanjing Pedestrian Street, Suzhou – Guanqian Pedestrian Street, etc.
How to Get Chinese Souvenirs at a Better Price
Price, of course, is one of the most important things to care about when buying anything. A good purchase should satisfy your budget.
When go shopping in China, Haggling is a must. Unless you are in a department store where prices are marked clearly, the bargain will be allowed. Here are tips you can try:
Start low: say 1/7 or 1/8 of the price the seller offer and raise gradually later. Remember to be firm and confident. Also, experience in estimating the quality of the products you want to buy will help a lot.
Walk away: this strategy works effectively sometimes. If you and the seller can't reach an agreement on the price, you can try this. Pretend to give up in the souvenirs and be about to leave. If the seller calls you back then congratulation, you are successful. Enjoy your time in China, buy unique things, and make a good purchase.