Endowed with the magnificent sceneries, and as a miracle land of the historical and cultural heritages, China is attracting more and more tourists visiting each year. The country has paid more attention to develop national tourism and one of the apparent efforts is the large investment in transportation, notably the appearance of the high-speed trains. Tourists now benefit greatly from this fashionable and convenient mean of transportation, making their experience during China tour more comfortable. However, many tourists might not be familiar with the railway network of China so our local experts have brief up the main information about China trains and the basic guide to take a train in China for your convenience.
Getting Around China by Train – A Preferred Option
In recent decades, China has invested heavily in the railroad network, especially the high-speed train, making train one of the most convenient mean of transportations in the country. The train is also the favorite choice to transfer among destinations within China for many tourists visiting China. The reasons for visitors' preference to train can be explained by its three main benefits: time-saving, reasonable price, and more comfortable experience. In most cases, the train is the least expensive form of transportation. Unlike flights, train ticket prices are always set and not fluctuating too much, so that you can control exactly the amount of money you will have to spend. Furthermore, trains often save time overflying and taking a bus. That railroad station are normally located in the center of Chinese cities mean you spend less time traveling to airports, which are sometimes far outside. Also, as trains in China are punctual, there is a low possibility to waste your time due to delayed flights or bad traffic conditions. Besides, in general, you will have more legroom on a train, a better opportunity to walk around, promising a more comfortable experience, especially in the new high-speed train.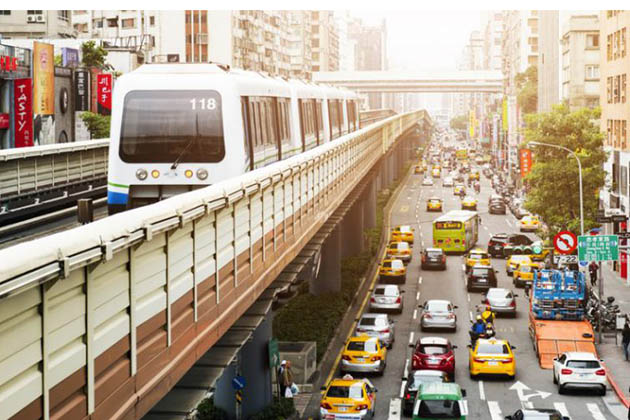 Notably, on a train trip, tourists can enjoy unique marvelous sceneries on the way as well as spend a great time with other fellow Chinese passengers as a chance to practice Mandarin. Of course, traveling by train in China is not always nice. Sometimes, you will not feel comfortable in a crowded train full of people standing especially in holidays, fail to purchase a ticket at the last minute as the train tickets usually sell out early. And the most uneasy thing is that in some train stations mostly the old one there are few English signs and staff are confused about people who do not speak Mandarin. However, generally speaking, the benefits of trains do outweigh its withdraws, making a good option for transportation within the nation.
Train Types in China
Have you noticed your China train number? Do you know that it is more than just a name, which can not only tell you the type, the speed of the train but also indicate the level of comfort? China trains can be broken down into different categories usually designated by different letters. Thus, to tourists visiting China and looking forward to a fun, exciting and effortless railway experience, China train "code' is undoubtedly a piece of good information to know.
You might know China has the largest high-speed railway network in the world stretching over 100 cities in China, which is expected to double in the following years, linking by a great number of high-speed trains. These fastest, most luxurious and most fashionable trains of China are generally divided into three types according to its speed and tracks, which are: G, D, and C Train.
G train
G Train is the latest generation of China Railway High-speed with a speed of 250-400km/h, usually at 300km/h. These trains also the most comfortable yet most expensive type of train, offering tourists First, Second, and Business class tickets. They run during the day and would finish the last trip before 12 a.m serving between major and popular cities like Beijing, Shanghai, Huangshan, and Xian.
D train
D Train is kind of similar to the G trains. However, they run at the speed of 200-250km/h on popular rail lines connecting more stations and intermediate cities. They serve both day and night, and usually provide only First and Second class ticket but sometimes offer soft sleepers for the long-distance overnight travel.
C train
C Train or Intercity train is used for traveling between neighboring cities or only cities within a province with the designed speed below 200km/h. It is a time and money-saving way to travel between two destinations in a short distance by C-series train whether you want to add some single attractions close to the big city or have a short break in one popular place with in-depth exploration to its neighboring destinations
China also has a network of normal trains traveling at or below the speed of 160km/h. The letters Z, T, and K designated for these types of trains, which can be called green trains as they are all colored in green in 2014.
Z train
Z is Non –stop Express train running directly to the destinations non-stop for overnight trains or several stops at large stations at the highest speed of 160km/h.
T train
T means the Express trains in China, traveling at the speed of 140km/h with a limited number of stops along their routes. They often offer first and second class tickets.
K train
K is short for Kuaiche (Fast train) in China with the speed not exceeding 120km/h more stops than the T-series, usually at middle and large stations. These trains internally are divided into Soft Sleeper, Hard Sleeper, Hard Seat and sometimes a Soft Seat. Compared to the high –speed trains, these trains are less comfortable, not always having the western toilet and air conditioning.
How to Take a Train in China
It is not always easy to navigate at a China railway station to many tourists as there are few signs in English. Still, there are basic steps to take a train in China that you can follow.
Step 1: Get Your Train Ticket
The train tickets can be sold out, especially the long-distance overnight train, so you should plan and purchase in advance. The reservation can start 18 days when booking in person at ticket offices and 20 days when booking online. The purchase will be done by cash and bank cards that are part of the Chinese UnionPay network only. To buy a ticket, you will need your passport number and this number will be printed on your ticket. Visit online websites like China DIY Travel, Ctrip or China Trip Advisor to purchase a ticket online, while ticket offices usually located on one side of the main train station entrance, large offices, hotels, and other travel agents are places to book a ticket.
One note for tourists: Automated ticket machines operate on some routes but require the Chinese ID and not accept a foreign passport. So you need to queue at the ticket window.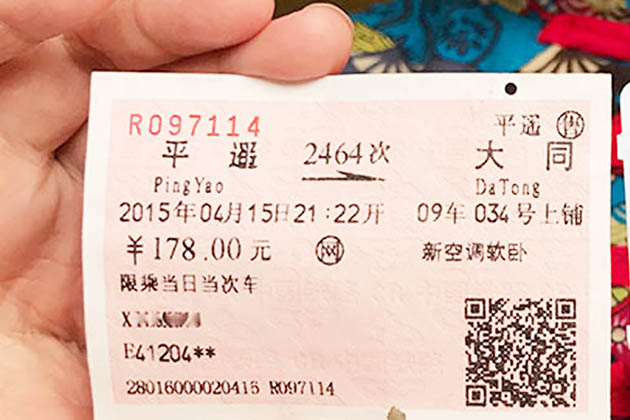 Step 2: Get through Security Check
A ticket your purchased will include the following information: Departure and arrival station, Date and time of Departure, Train number, Seat Assignment, and ID Information. Be sure to get to the right station at least 2 hours in advance for security checks and queuing in line to board the train. Passengers need to present valid tickets and ID certificate (passport) to get into the station. Let your all luggage on the security check apparatus and have yourself checked by security staff as well to pass the channel.
Step 3: Wait in Right Room
After the security channel, find the waiting room according to your train number. The information about the train schedule, time, destination status, waiting room, and sometimes the platform will be displayed on the big electronic screen so that you can find your train. Notice that the bullet train and high-speed train will stop only five minutes (even less time in the small stations) so you need to make sure that you wait in the right room.
Step 4: Get into the Platform
You will wait in the waiting room until checking the ticket. In China, the ticket checking process always starts 30 minutes in advance of the departure time or 15 to 20 minutes for the C, D and G trains. Waiting in a queue then pass the ticket entrance with your ticket and passport. The ticket check will finish 5 minutes before the train leaves. Then follow the direction boards to get to the assigned platform for your train.
It can be expected a long line from the ticket entrance to the platform, so it is better to carry the light and easy-to-manage luggage with you.
Step 5: Board the Train
In many railway stations, for your convenience, the number of carriages is marked on the platform so you can quickly locate your carriage, which is written on your ticket. You can double-check with the stewards on each carriage whether you are in the right train and right carriage. After finding your seat or sleeper, place your luggage on the luggage racks and wait for a wonderful train trip.
Remember to keep your ticket in case it will be checked again onboard.